March 2020 Email Newsletter
This year, our annual report is digital. Click here to learn more and to see photos of the Guests (clients) and caregivers you have come to love over the years.
Joy's House Response to COVID-19
www.joyshouse.orgWe are devoting our attention right now to making sure that Joy's House is a safe and responsible place for our Guests and their families. We are monitoring recommendations given by the Center for Disease Control and Indiana State Department of Health.
Please click here to check our website regularly, as we will post any Joy's House updates as we have them. In the meantime, if you would like to learn more about our organization's response to COVID-19, you will find that information there.

As you have heard, social distancing and handwashing are two of the most important things that we can each do during this pandemic to help minimize the impact to our community.
Happy Birthday Joy's House at UIndy!
The Guests and staff celebrated earlier this month with a Fun, Festive, Fourth Birthday Tea Party. We are so grateful for this cozy space on the southside of Indianapolis to welcome families and love on our sweet Guests. Here's to many more years of UIndy joy!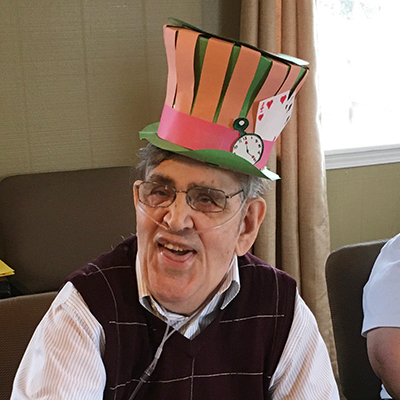 Thank You to the James Proctor Fund
A big thank to the James Proctor Fund for Aged Men and Women, a fund of The Indianapolis Foundation, a CICF affiliate. Their grant is funding research, marketing, creating sustainability, human resources and facility maintenance. We are grateful!
Staying home? Listen to episodes of our podcast, Caregiver Crossing!
Your gifts make a difference in the lives of Joy's House Guests and families. A $50 donation helps cover the costs of 2 CARE Kits for caregivers. Learn more about how your gifts can make a difference at joyshouse.org.
For the safety of our Guests all volunteering in both of our houses has been suspended through the unforeseeable future. Please contact volunteer@joyshouse.org with any questions or concerns.
Currently a volunteer? Curious how you can help out from home? We are too. Check our Upcoming Volunteer Needs page for updates in the coming weeks by clicking here.
Thank you to Northminster Presbyterian Church for sharing our mission and story with your congregation earlier this month!

If your church, workplace or community group would like to learn more about Joy's House please call 317-254-0828 or email Sarah at sarah@joyshouse.org.
Thank You to Some of Our 2019 Sponsors
Many organizations and businesses gave generously to Joy's House last year. Here are a few we would like to thank for their support.
Joy's House serves adults living with life-altering diagnoses and their families by providing exceptional adult day and caregiver services.