February 2020 Email Newsletter
This has been a beautiful month of love at both Joy's House locations. It has been filled with special crafts, cupcakes and dancing with our Guests, as well as meals and flowers for our caregivers. Love is in the air!
Introducing our new Online Events Calendar and Facebook Caregiver Support Group
We're trying something new! Check out our online event calendar to see upcoming Caregiver Support Services events, Friends of Joy's House fundraisers, Guest theme days, holiday closures, and more. Click here to find our new calendar on our website.
We are also launching our Joy's House Caregiver Support Family Facebook page! This group is here to provide a place to connect, to offer encouragement and to learn from experts in the dementia and caregiver fields to help you navigate your caregiving journey. Search for our group, Joy's House Caregiver Support Family, on Facebook or click here.
We had a great time at our Caregiver Bingo Night this month. There's something just so right about a group of beautiful people (who happen to be caregivers) coming together to share a meal, some laughs and time with others who make the journey a bit more joyful.
"Love the support group and the activities. It's a very difficult and lonely journey and very nice to interact with people who have the same situations." – one of our wonderful caregivers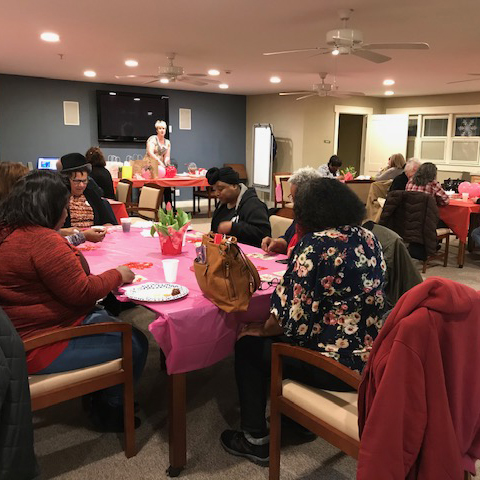 Now Welcoming New Families
Know a family that needs Joy's House? Both locations are now accepting new Guests! Please call 317-254-0828 or click here for more information.
Save the Date for our Joy of the Journey Breakfast
Join us on Wednesday, June 24 at 7 a.m. at the 502 East Event Centre in Carmel
You are invited to our summer breakfast event! The Joy of the Journey Breakfast is an opportunity for you to learn more about the mission of Joy's House and the services we provide to our Guests, their caregivers and the community. This event is open to all, from those who have walked through our doors for years, to those who may be new to our organization and open to learning about our mission. The breakfast is free to attend and includes a short presentation and an opportunity to give to Joy's House. Learn more here.
"Honey...I love me some chicken!"
Introducing new Joy's House swag! We have a new set of eight notecards filled with fun quotes from our Guests over the years, as well as fresh t-shirts and sweatshirts. Now available at both of our houses.
Listen to our Caregiver Crossing podcast episodes
On a recent episode of Caregiver Crossing, the Podcast, our own Leah Jones discusses the simple and straight-forward question: What exactly IS an Adult Day?

Many of us - who, statistically, are either currently a caregiver, will become a caregiver, or will be in need of a caregiver one day - do not even know exactly what this service is and how it can keep families together longer. Read more and listen to the episode here.
Your gifts make a difference in the lives of Joy's House Guests and families. A $25 donation helps cover the costs of 10 Guest lunches. Learn more about how your gifts can make a difference at joyshouse.org.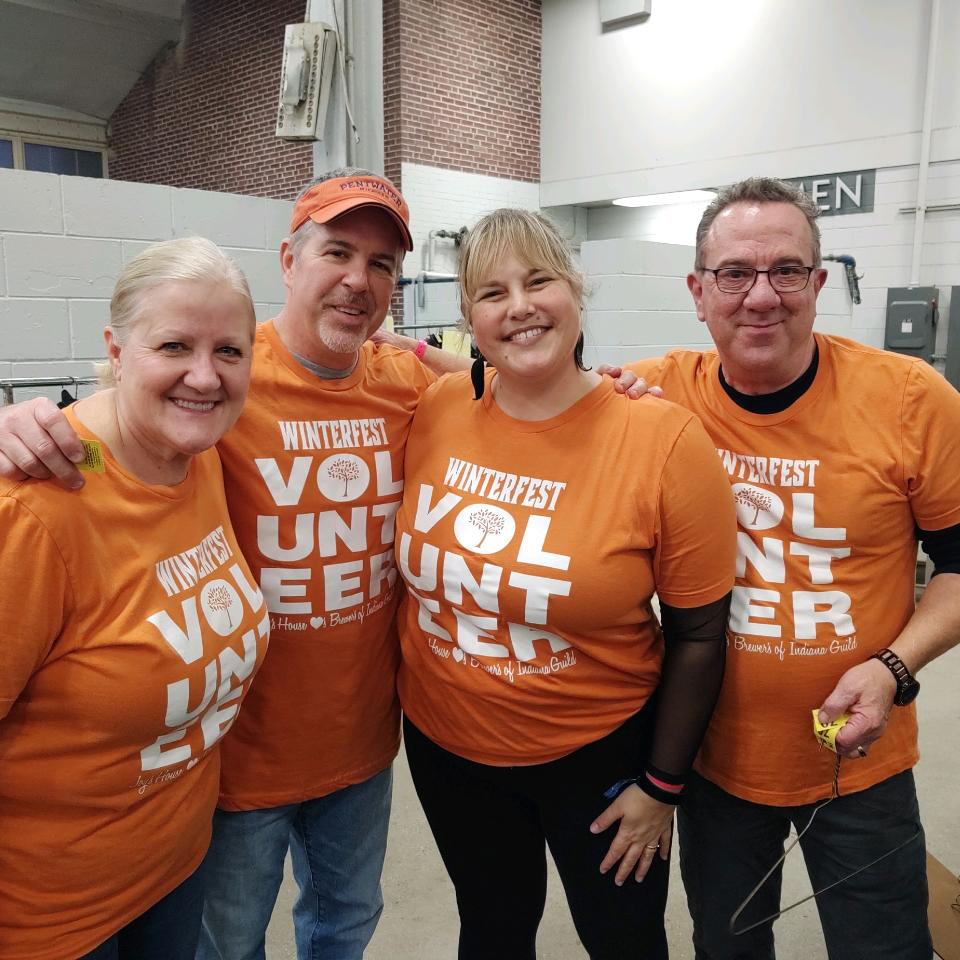 A recent Friends of Joy's House event raised over $20,000 in two days! Click here to learn more.
Joy's House serves adults living with life-altering diagnoses and their families by providing exceptional adult day and caregiver services.